Brooke is now going to beauty school and they did a day where everyone had to make themselves up as someone…She was Mother Nature…I love the colors and how awesome she looked…I'm so happy that she is happy and doing something that she loves. I also love that I have someone that can do my hair all the time! That is a big extra bonus!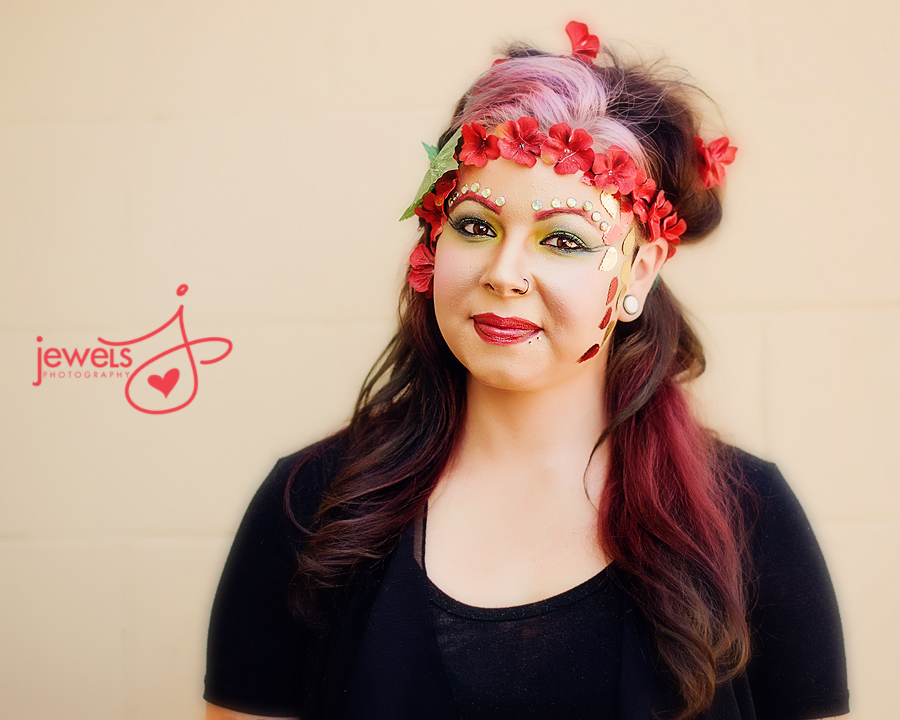 I have wanted a cat now for 23 years. My husband is not a cat person. He hates them actually. I had one as a child and loved him so much…Even after he played with my hamster while I was at the movies and ended up killing it. That was hard! So, my husband finally said I could get a cat. We found two and the first lady flaked on us, then the second lady flaked on us and by that time my son and I were both heartbroken….I found this guy on craigs list that had found a kitty that he had to get rid of because he was allergic….I went to pick her up and it was love at first sight. She is so AWESOME. I adore her! Chloe is the princess in our house and is spoiled as much as my kids if not more..My husband even actually likes her now too. She is beautiful. Cats have such great personalities. I could take pictures of her all day while she sleeps…
Today is my mother in laws birthday. She is no longer with us but she will always live in our hearts…She was such a wonderful woman. A woman of strength, kindness, compassion and love. I did not speak spanish and her english was very little but we spoke to each other with our hearts. I look back now and wish I had not always been so rushed, so short with her at times…..Things we always think after we lose someone that we love. We wish we had spent more time with them, said nicer things, really valued who they were to us but often times we get so busy in our own little world that we forget that they will not always be there and then we live in regret after they are gone….I do not want to live that way anymore… I want to love those in my life with all that I have and I want them to know how much they are cherished and what an impact they have had on me as a person. There are just those certain people that just leave you better than when they found you and she was one of those people in my life….I say mother in law but she was not just that to me, she was my second momma and a HUGE part of my life for 22 years…She never judged me, always accepted me and did so much for me…She raised her son to be the man he is today….The husband, the father and the friend that so many people love and respect. He is my life and my world and he is in so many ways like his mother….Thank you Momma for being you and for always loving me even when I did not deserve that love. I honor your birthday today because I honor you…Love you always.